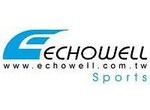 Echowell
Echowell found on 08-13-1982 in Taiwan, a reliable manufacturer of Solid State Relays, I/O modules, Bicycle Computer, Electronic Dart Game and Heart Rate Monitor.
ON greeting the 21th century, Echowell smoothly enlarge the capacity, and moved the office to the functional modern building.
A vision also a responsibility, to content customer with quality product and service ; just like its name – ECHOWELL, to get echo from everywhere of the world.

Shop with confidence.
Mailing List
Joining our mailing list will get you ahead of the game on the latest offers and updates to this site. If you wish to subscribe, just put your email address into the box above and click "SUBSCRIBE". Please ensure that your SPAM blocker does not block our messages by mistake!