ABOUT US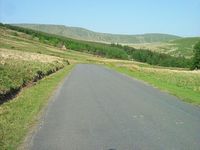 Good country for road bikes.

cyclebasket.com is based in the Brecon Beacons National Park, providing expert advice and service, plus best quality products.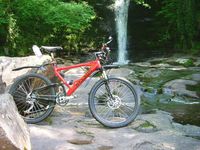 Good for Mountain Bikes.

cyclebasket.com was set up in 2004, to provide both online and over the counter service. The philosophy is simply to make a living. There is no intention of getting rich quick and this in part explains why so many of our prices are so keen. Promises, that can't be kept, aren't made and straight answers are given to questions!! There is no question so daft, as an incorrect assumption (Sadly too many people seem to assume too much and think too little; just think of cycling on the road), so if you have a question, please don't be afraid to ask. Further information is shown underterms & conditions.

It is hoped that you find what you are searching for through this web site and that cyclebasket.com is able to serve you in a timely and helpful manner, with exceptional prices that will have you returning again and again. Don't take my word for it; click here for more reviews.