It is no longer a legal requirement, to wear face masks in shops. However, it would be appreciated, if those with "Flu like" symptoms postpone their visits. Despite the relaxing of restrictions, only one customer (Or party), at a time, is allowed to enter the shop. Please wait by the gate, if there is someone in the shop when you arrive (Or join queue if already formed).



Torque Wrenches
Ensures that fastenings are tightened the correct amount and evenly.

Note - after use, always return the torque wrench to zero. Always set a torque setting from below, not above, so if, for example, you have tightened a fastening to 40 Nm and then have to tighten another to 30Nm, wind back to 20 Nm and then increase to 30 Nm.

Before sale, we check our torque wrenches for accuracy, with a Gedore Digital Torque Tester.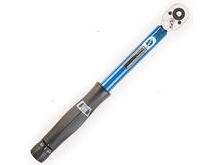 Shop with confidence.